News
Posted by Addrianna Doyle on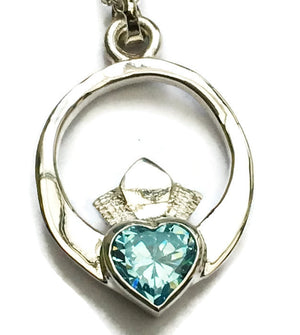 Topaz is the birthstone for November and is available in a rich variety of colours.   The most prized Imperial Topaz is often confused with citrine quartz (yellow) and smoky quartz (brown), quartz and topaz are separate and unrelated mineral species. It was named Imperial topaz after the Russian Czars of the 1800s and features a magnificent orange body color with pinkish undertones. Topaz also comes in yellow, pink, purple, orange, and the many popular blue tones. The very popular Blue Topaz come in the varieties, Sky, Swiss and London Blue, distinguishing between three very different colour shades. London blue being the most intense...
Posted by Addrianna Doyle on
  We are delighted to announce that we are now stocked at the prestigious Grenville Room in The British Museum. The Museum is running a specialist Celtic Exhibition, the first of its kind in Britain for 40 years. The exhibition will run until early 2016 and we are delighted several of our jewellery collections have been selected for both the Museum Shop and the Grenville Room We will have to pop over for a look    
Posted by Addrianna Doyle on
Over the last 17 years Barry and I have heard all manner of stories from brides and grooms both good and bad about planning their wedding. We have also had our own wedding experience to draw from so we have put together a list of the Top 9 Do's and Dont's when planning your wedding.  Hope it helps (if you can think of more, comment below) Plan your day your way - no matter who says what to you do it your way!   2. Get your other half involved - remember its not just your day     3....
Posted by Addrianna Doyle on
This year for the first time we exhibited at Showcase Ireland under the umbrella of the Dublin City LEO. For those of you not familiar with Showcase it is an annual trade only show that is organised by The Design & Crafts Council of Ireland.  Once a year for four days the great and the good of Irish designer makers come together under one roof to show off their talents and sell their wares.                                                       ...
Posted by Addrianna Doyle on
Whilst I do love art in all its forms the one talent that continually amazes me is some peoples gift for drawing and painting, probably because I possess neither! I have put together in this blog some of the creations that still blow my mind, there are times when I cant believe that these are not photographic images. ...
---